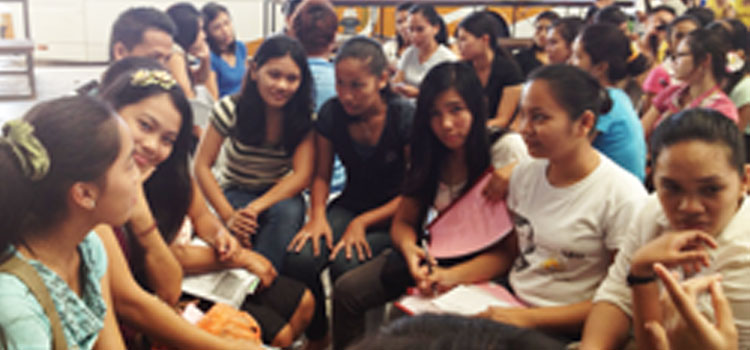 CLIENT CARE ENHANCEMENT WORKSHOP FOR STUDENT ASSISTANTS

The Office of Administration and the Human Resource in collaboration with the Office of PR and Marketing successfully held the Client Care Enhancement workshop on November 24, 2012 at the Covered Court. Almost three hundred student assistants or working students have participated in this semester's workshop.
During the workshop, the participants were made to realize the importance of giving an extra mile to customer service. Being an ISO certified organization, it is essential that the working students of Misamis University, who are considered the frontliners of the offices, must be able to exercise efficiency and be effective in their assigned tasks especially in relating with external clients.
Ms. Daisy Pilarca of Admin Office said that the workshop forms part of their non-academic training. 'This will prepare them for the future, though eventually as real professionals.'
HR Director Eldie J. Bulajao, on the other hand, commented that the workshop is meant to instill in the minds of the students the MU culture of excellence. The workshop made the participants realized that a good amount of customer service or even an extra mile of it comes from the person's competence.
Famela Bamuya, student Assistant of the Marketing Department, appreciated the workshop by saying that it gives her a better understanding of her role and contribution in the organization as a working student. 'The workshop led me to believe that if I continue to do my tasks and serve the clients with integrity, there will better and brighter future for Misamis University and therefore more students like me will be able to study and fulfill their dreams.'
The Client Care Enhancement workshop was facilitated by the Office of PR and Marketing.

---
Top News