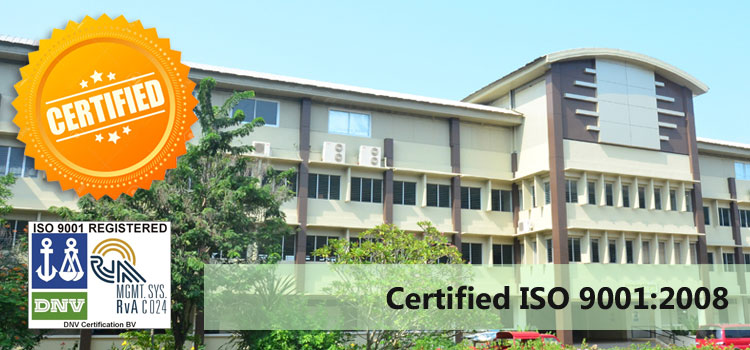 DNV Recertified MU for ISO 9001:2008
Misamis University, Ozamiz City passed the recertification audit for ISO 9001:2008, conducted by Det Norske Veritas (DNV- The Netherland)- a Norwegian-Based accrediting agency last January 25-27,2011.
The audit was performed by Ms. Marita Bayon, lead auditor and Ms. Jessen Z. Aguas as member. The 3-day rigorous audit on the instructional effectiveness of the university resulted to seven (7) noteworthy efforts and some areas for improvement on the quality management system. This is an indication that MU has sustained her mark in the global market as a world class learning institution.
To recall, the university has been certified by DNV for its Tertiary Education and Basic Education including Maritime since April 28, 2005. The Maritime Program was certified since 1999. According to the Assistant Quality Managament Representative, Mrs. Nelpa N. Capio, out of the 58 DNV certified schools throughout the country, MU is the only school/university who submitted and got certified for all its academic programs.
The strong leadership of its president, Dr. Karen Belina F. De Leon and the commitment of Misamis University community resulted to the success of the ISO recertification audit.
Congratulations!
Announcement
Photo Gallery
Videos
---