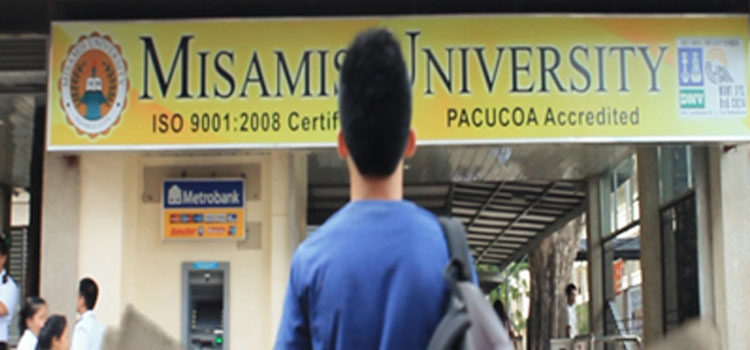 INTER-COLLEGE DIGITAL ADVERTISING COMPETITION 2012
The 83rd Foundation Anniversary highlighted the combined skills and abilities of the students of the College of Computer Studies and Business Management - Marketing in the INTER-COLLEGE DIGITAL ADVERTISING COMPETITION 2012.
Combining the two colleges, all the 3rd and 4th year students were divided into teams to represent the 12 colleges / departments in the university. The team is composed of Marketing and Computer Studies students and each team represents a college or department as its official entry to the competition.
"I just realized how tough and challenging it is to create a concept for a video ad, but I like the work!", said one marketing student who is part of the team. Another ComStud student also admitted, "now I can say, I am ready for my future career. I love the video editing works, though, it's challenging to work with a team…"
Closely similar to the real-life situation, the students underwent series of group preparations like round table discussions, concept paper presentations and video concept-making. To orient them with the verses of video editing, the marketing students were also given Photoshop and Video Editing Workshop.
The INTER-COLLEGE DIGITAL ADVERTISING COMPETITION 2012 is one of the many students' activities that demonstrate the teaching philosophy embraced by the university where the students are primed for the tasks in the real world.
The INTER-COLLEGE DIGITAL ADVERTISING COMPETITION 2012 was spearheaded by the Office of Public Relations and Marketing in cooperation with the College of Computer Studies and College of Business Management. Ms. Charies Labanza (CCS Faculty), Ms Honey (CBM Faculty) and Ms. Gilda (CBM faculty) successfully guided and monitored the students in their month-long groundworks.
CCS Dean Geraldine D. Durias commented, "It feels good to see our knowledge being transferred to our students, especially if this knowledge is enjoyed, enhanced and used." Amused with the way the students are adapting to the challenges, CBM Dean Merlyn C. Acuram said, "the students are ready...I am happy for them."
Among the 12 entries presented, the following digital ads earned their places: Soar High! (COLLEGE OF NURSING - First Place), A Future with a Smile! (COLLEGE OF DENTISTRY - Second Place) and Experience the Real Thing! (COLLEGE OF MEDICAL TECHNOLOGY - Third Place).
Announcement
Photo Gallery
Videos
---