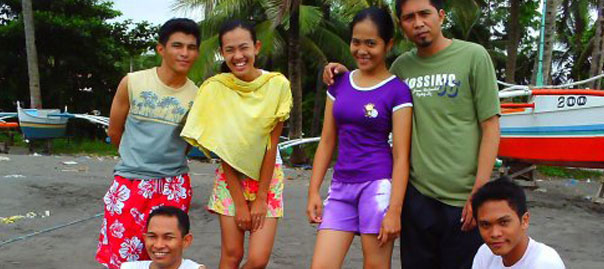 Leadership and TeamBuilding Seminar Held
To train students to become student leaders, the two-day Leadership and Teambuilding seminar was held last July 17-18, 2009 at the instructional Media Center (IMC) and Rama Beach Resort respectively.
Attended by all SBO officers from different colleges and departments, the first day started with lectures and discussions. Ms. Meryl Magallanes, University Psychometrician, did the verification of expectations; Mrs. Dani Lyne D. Homecillo, Guidance Counselor, talked about Self-awareness; Mr. Eldie J. Bulajao, faculty, discussed Authentic Leadership.
Mrs. Nelpa N. Capio, Assistant QMS representative, also talked about Leadership Tips and Management; Anrom G. Abao, out-going CSC President, discussed about Student Leader: Perspective and Problems; and Mr. Joey A. Cabrera, Director for Student Affairs, talked about Developing Highly Effective Student Leaders.
On the 2nd day, teambuilding activities were conducted for all college governors and vice-governors. The Commitment Contract which gave the officers the opportunity to reflect and share their experiences ended the activity.
Announcement
Photo Gallery
Videos
---