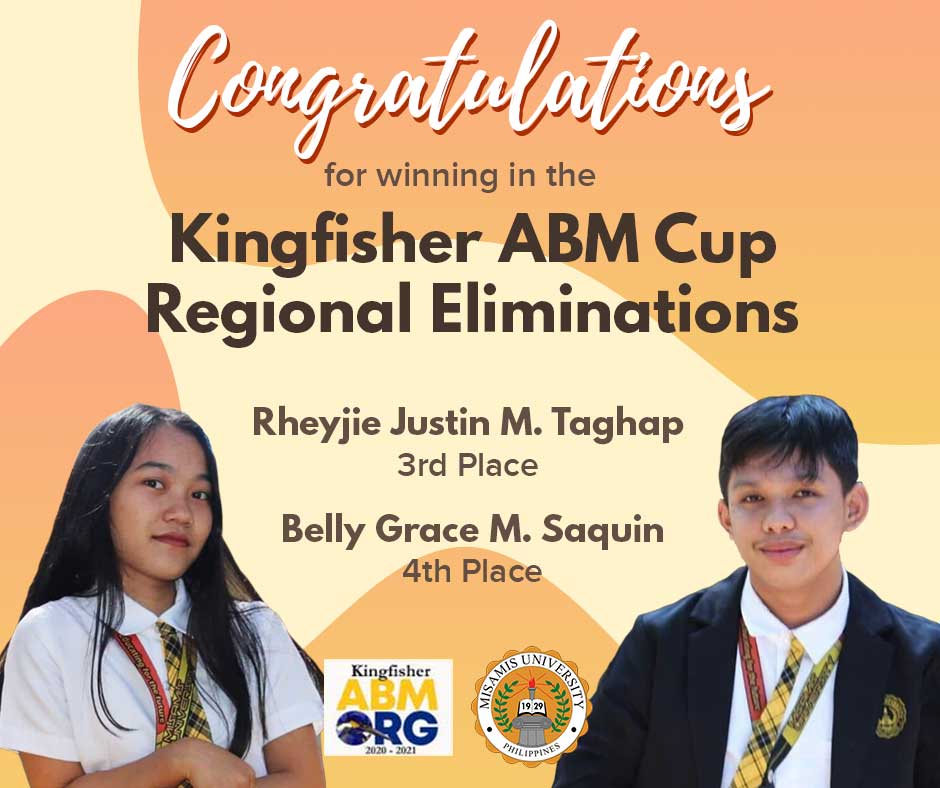 MU ABM Students Place 3rd and 4th in 2021 Kingfisher ABM Cup
Misamis University Senior High School students Rheyjie Justin M. Taghap and Belly Grace M. Saquin have placed 3rd and 4th in the 2021 Kingfisher ABM Cup's Regional Eliminations last March 26, 2021.
The Kingfisher ABM Cup is a competition that aims to create a platform for students enrolled in ABM strands to showcase their skills in Fundamentals of Accounting and enhance their confidence by expanding network and camaraderie among delegates from other schools in the Philippines.
In the regional competitions, all participating schools from various regions competed against each other to see which ABM students are the best among the rest of the students in their region.
Both Taghap and Saquin will be competing in the National Competition of the Kingfisher ABM Cup on March 30, 2021.
Announcement
Photo Gallery
Videos
---