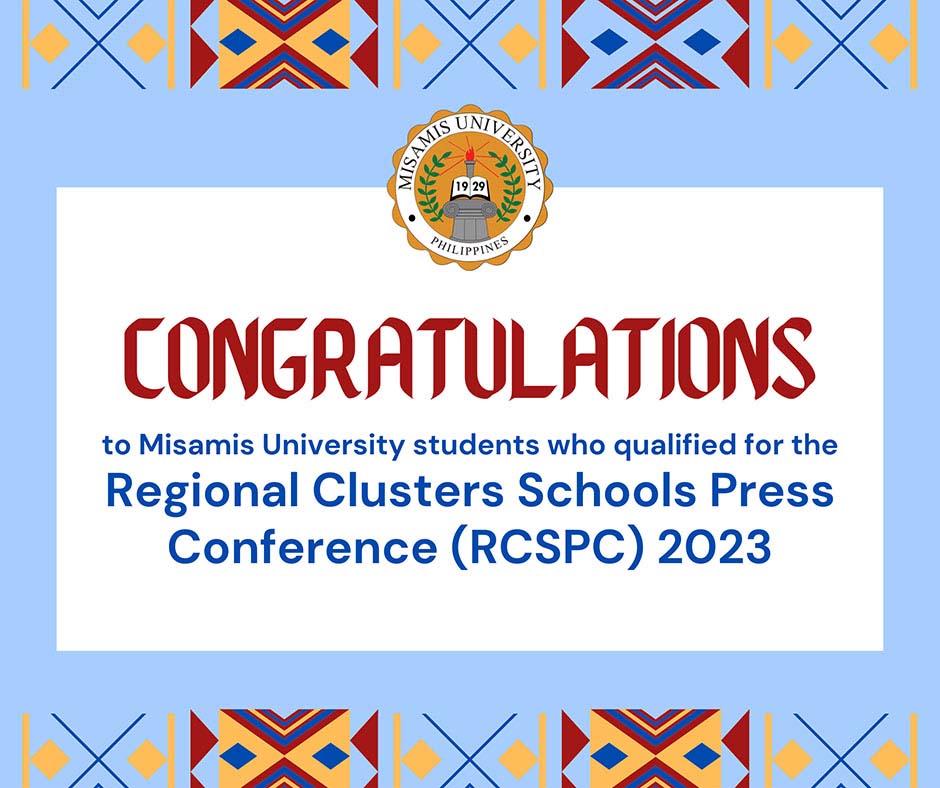 MU Congratulates its RCSPC Qualifiers
Misamis University congratulates its qualifiers for the upcoming Regional Clusters Schools Press Conference (RCSPC). The hard work, dedication, and perseverance of our school's journalism team have paid off, and we couldn't be prouder of their achievement.
Six of the RCSPC qualifiers had placed in the top 3 of the recent Division Schools Press Conference (DSPC). Two students have been handpicked by the division to compete in the RCSPC because of their excellent performance in the previous years.
On behalf of the MU community, we extend our heartfelt congratulations to our journalism team for their hard work, dedication, and success in qualifying for the Regional Schools Press Conference. The comMUnity wishes them all the best and look forward to hearing about their achievements at the event.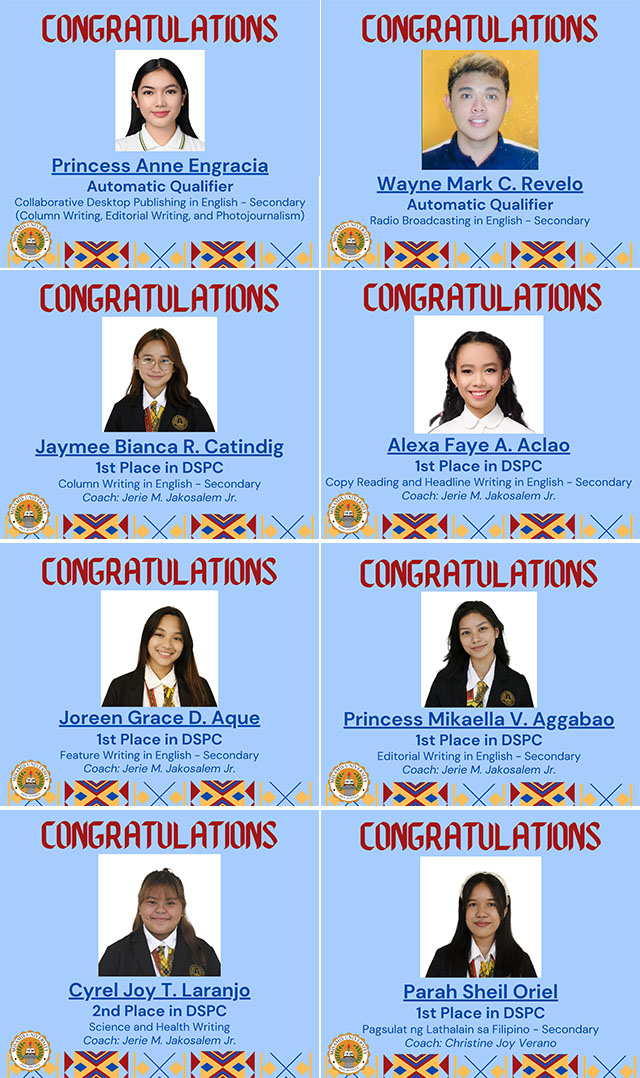 #MisamisUniversity #EducatingForTheFuture #RoadTo100 #RCSPC_Qualifiers
Announcement
Photo Gallery
Videos
---