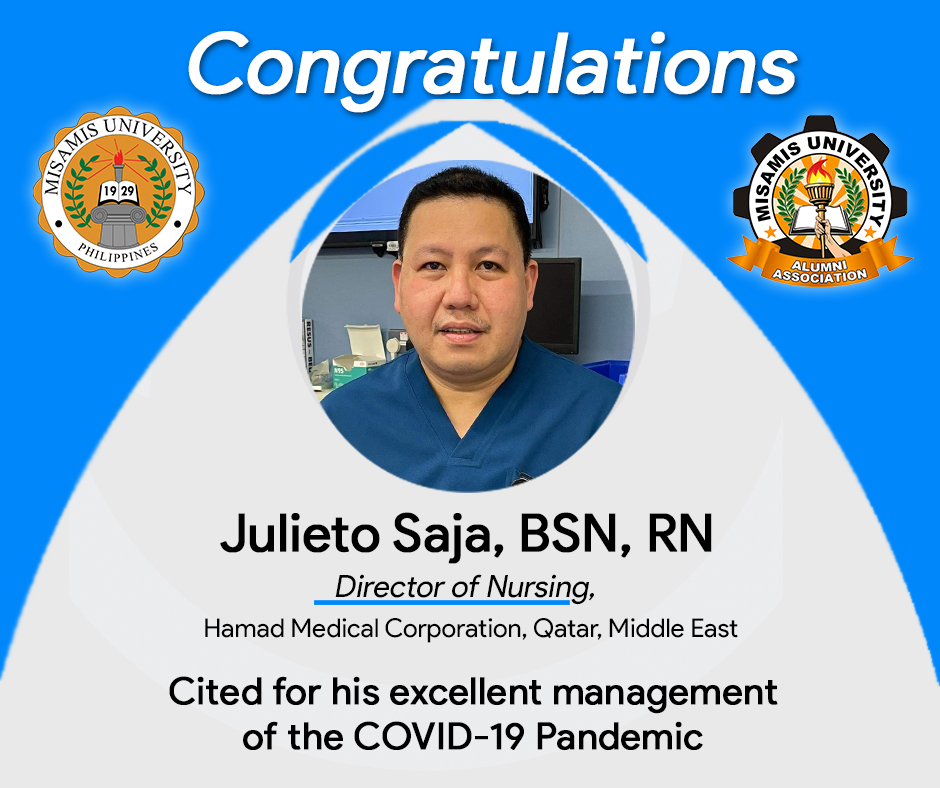 MU Nursing Graduate Cited for Excellent Management of COVID-19 Pandemic in Qatar

A Misamis University Alumnus was cited for excellent management of COVID-19 Pandemic at the Field Hospital Old Industrial Area (FHOIA) - Hamad Medical Corporation in Doha, Qatar.
Mr. Julieto Samporna Saja received a plaque and a certificate of recognition for his outstanding performance and commitment in the efficient management of the COVID-19 crisis.
Saja graduated at Misamis University in 1992 with the degree of Bachelor of Science in Nursing. The MU Community is more than proud of Mr. Saja and may his success be an inspiration to future graduates.

---
Top News