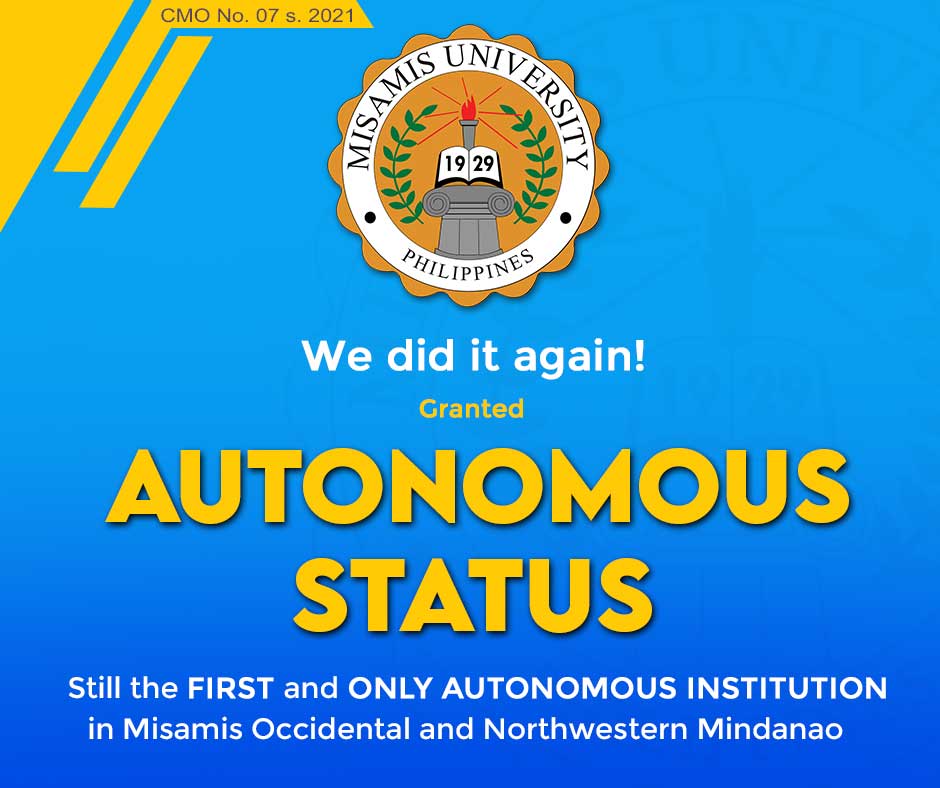 MU is Granted Autonomous Status Again
Misamis University has again been granted Autonomous Status by the Commission on Higher Education in their CHED Memorandum Order No. 7 Series of 2021. MU remains the first Autonomous higher education institution in Northwestern Mindanao, first acquiring the distinction in May 2017. This status is only given to a college or university which has consistently shown a high level of institutional quality and program excellence.
Students enrolled in Autonomous Institutions like MU enjoy benefits like, priorities in grants and subsidies for CHED programs. Autonomous institutions also have the privilege to offer new courses, programs and extension classes which means MU will be able to provide students with the programs and classes they need for a successful future.
Announcement
Photo Gallery
Videos
---