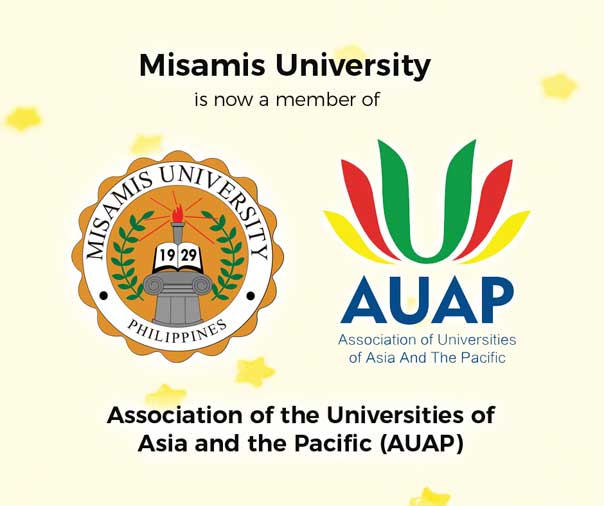 MU is now a member of AUAP

Misamis University has just joined the Association of the Universities of Asia and the Pacific (AUAP). The AUAP holds the highest formal consultative status with UNESCO (United Nations Educational, Scientific and Cultural Organization). The AUAP gives Misamis University and other AUAP member universities a voice in international policy-making, specifically in the areas of cultural, social and economic development.
AUAP, which is celebrating it's 25th anniversary this year, was initially formed to become a platform for interaction and collaboration between universities in the Asia and the Pacific Region. It organizes regular conferences and workshops for higher education leaders and institutions in the Asia-Pacific region to discuss important issues and the challenges facing higher education today.

---
Top News