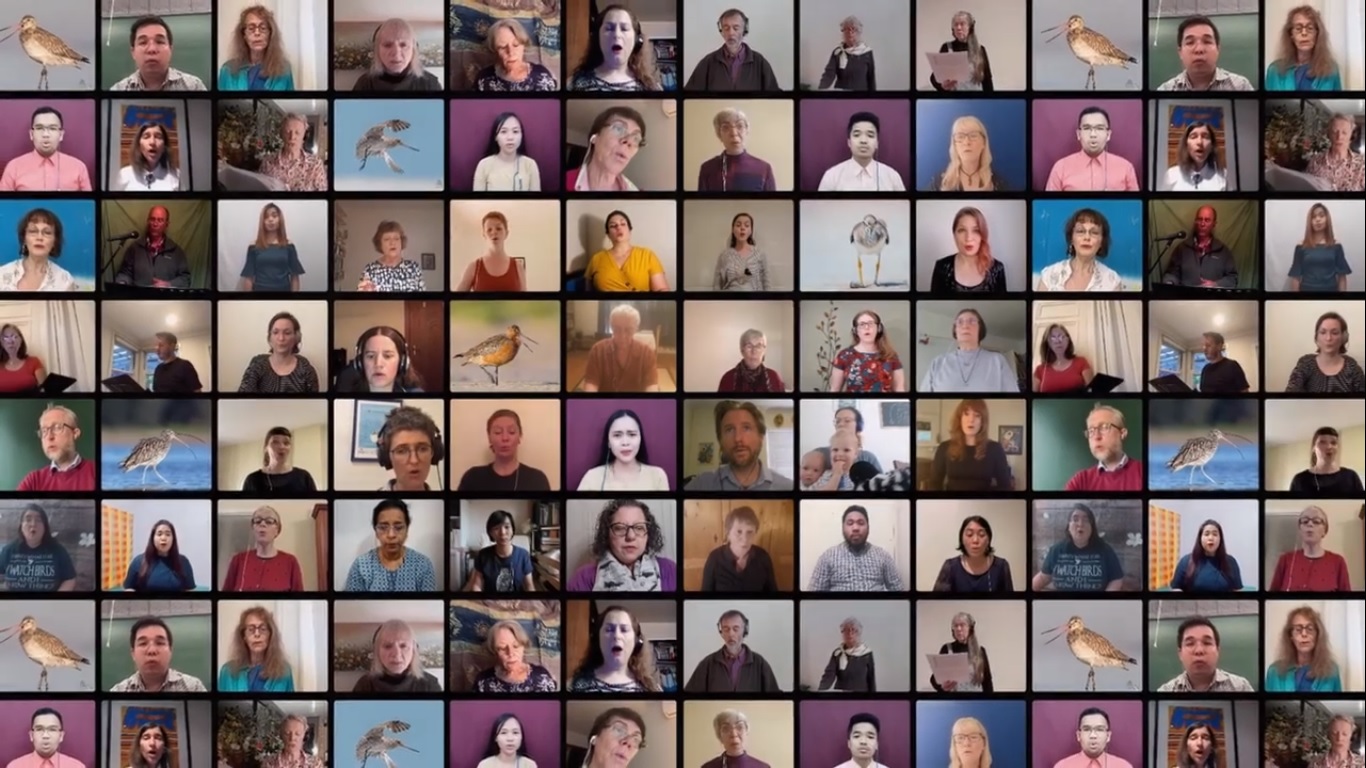 Melodious Voices from Misamis University joined the First World Migratory Bird Day 2021 Virtual Choir

As part of the celebration of the World Migratory Bird Day (WMBD) last May 8, 2021, the first ever WMBD Virtual Choir was launched by the East Asian-Australasian Flyway Partnership (EAAFP) and the Bowerbird Collective. Fifty-four participants from twenty countries shared their voices for the migratory birds. Seven of the participants were from the Philippines and four of them were from Misamis University. They are Dr. Florence Jean B. Talirongan, faculty member of the College of Computer Studies; Rachel Anne O. Balawag, Senior High School student; John Carlo B. Bongales, an alumnus of the College of Medical Technology and former MU Chorale member, and Jose M. Duallo Jr., faculty member of the College of Medical Technology.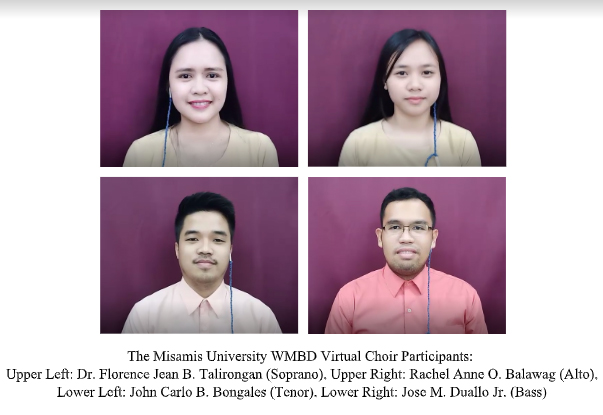 The piece that was sung by the WMBD Virtual Choir was a composition of the award- winning Australian musician, Simone Slater, as mentioned in the EAAFP Facebook page. Aside from the participants from across the countries and the different translations of the theme "Sing, Fly, Soar – like a Bird", the WMBD Virtual Choir Video also featured the different footages of migratory birds taken from the countries that compose the East-Asian Australasian Flyway. The WMBD Virtual Choir video can be accessed in the EAAFP Facebook page (https://www.facebook.com/eaafp) and YouTube Channel (https://www.youtube.com/channel/UCF6q9A_RdBnoFmmPdhJxtww).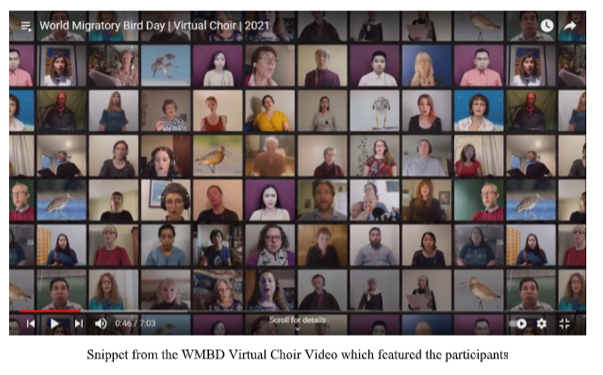 Along with the launching of the first virtual choir, the World Migratory Bird Day was celebrated with various activities conducted simultaneously in different countries. In the Philippines, only the proposed activities of Misamis University was approved as one of the events of WMBD observance. Misamis University in partnership with EAAFP, WMBD, Department of Environment and Natural Resources (DENR), Department of Interior and Local Government (DILG) and the ASEAN Centre for Biodiversity (ACB), held a Virtual Lecture and Workshop for selected Sangguniang Kabataan (SK) Chairmen of Misamis Occidental and a coastal clean-up and Birdwatching at Barangay Mialen, Clarin, Misamis Occidental. These activities were initiated to promote awareness about the importance of the migratory birds, as well as, to raise support in the protection and conservation of such species from the different stakeholders.

---
Top News