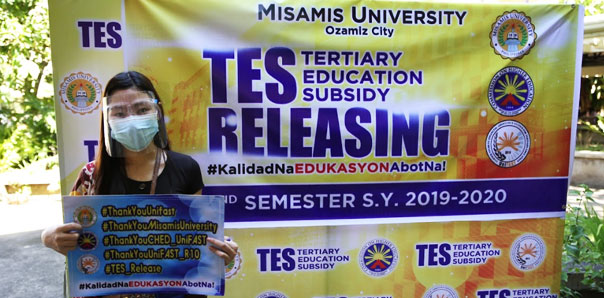 Misamis University Releases TES to Over 2,000 Students
Misamis University released the Tertiary Education Subsidy (TES) on October 28 to November 7, 2020 to over 2,000 MU students.
Students were very happy to have received the subsidy in the middle of the global pandemic, they say it has helped them ease financial burdens. Former working student Daisy Jane Madayag says she used the TES to pay for her tuition fees in full, which is a huge help for her and her family. "Ako siyang gibayad sa tuition. Dako ko kaayog pasalamat kay dako siya kaayog matabang sa amoa", says Daisy.
Jomar Neil Vale, a BS in Information Technology student, is very thankful to receive the TES. He says "I was able to buy new things for my course, especially because my course [requires me to buy a laptop]. I'd like to thank Misamis University and UniFAST for helping me through my education."
Parents were even happier about the release of the subsidy, saying this helped them send their college kids to get a good private education. Celeste Ouano, a working mother and a parent of a TES beneficiary says that It has been a big help in supporting their child during this pandemic. She says she has prayed that her son be one of the beneficiaries of TES because without the TES, it would be difficult for her and her husband, who works as a government employee, to send their child to a private university.
Mrs. Ouano says that "Dili jud unta ko mopaskwela dire kay mahal jud siya kay ang kursong gipili sa akong anak kay mahal mahal jud siya. So gi pray jud nako na makadawat mi sa subsidy. Kay ang akong bana, bisag government employee kay [mubo ra] ang iyang sweldo compared sa uban. Then ako as mother na ga timbang sa among financial, naa ra pud ko sa loan gatrabaho. So karon na pandemic, need jud namo kaayo ang financial na isupport sa among anak. So karon, pagka grant sa subsidy, then naa ang ngalan sa among anak, pirte jud namong lipaya, sir. Salamat jud sa tanan ug salamat sa MU na gidawat akong anak."
The TES, a program created by the R.A. 10931 provides tuition subsidies to students enrolled in private schools in cities without a public university or college. The TES aims to provide quality tertiary education to all.
During the release, the Department of Student Affairs, which organized the release of the subsidy, made sure that students, parents, and other Misamis University employees strictly followed COVID- preventive measures such as physical distancing, handwashing, and minimal contact.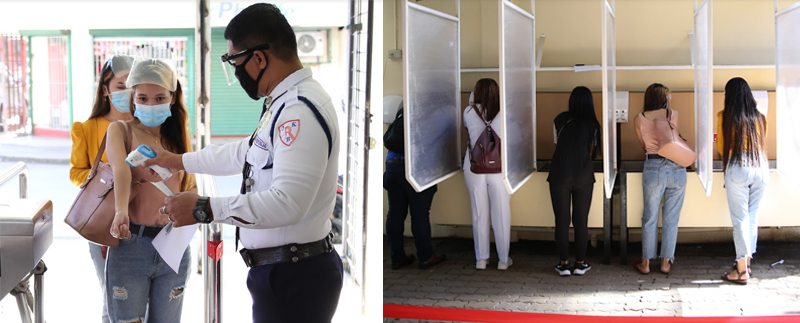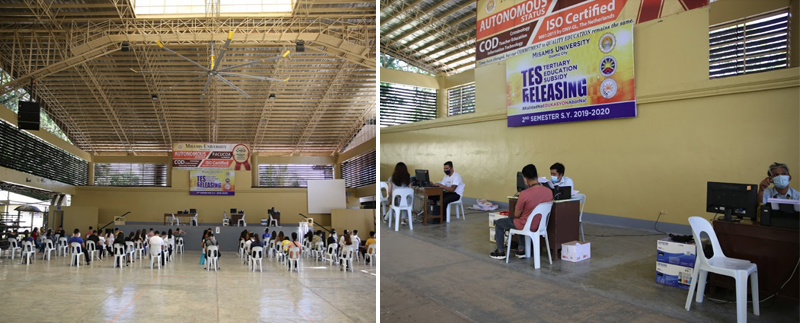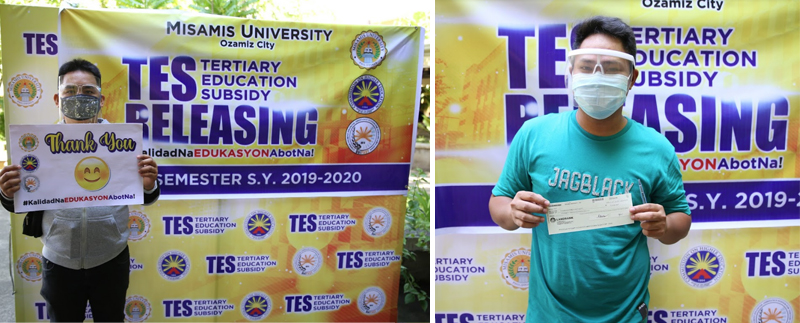 Announcement
Photo Gallery
Videos
---