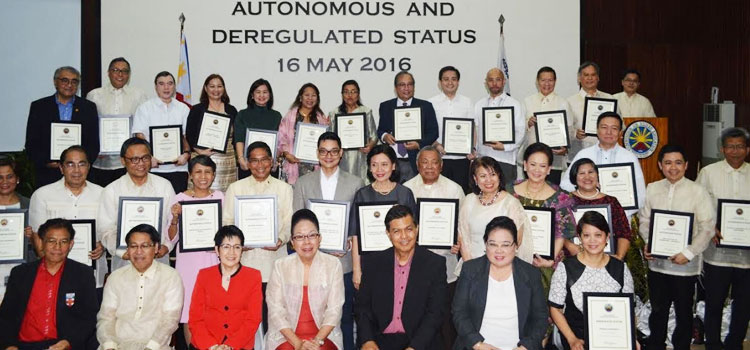 Misamis University is CHED DEREGULATED
Following three (3) most recent consecutive awards from the Commission on Higher Education (CHED) as COD for Criminology, COD for Information Technology and COD for Teacher Education, Misamis University is on for a much higher status and recognition.
In April 2016, Misamis University was granted by the Commission on Higher Education the DEREGULATED STATUS (CMO 17 series 2016). This is an institutional achievement that proves the university's continuing quest for excellence in teaching, research and community extension.
All over the Philippines, only 16 institutions were granted the DEREGULATED STATUS and Misamis University is the only one (1) in region 10, making Misamis University a landmark of quality education in this part of the country.
In Region 10, Misamis University is also a two-time recipient of PACCUCOA award as the Institution with the Highest Number of Accreditation Programs in 2014 and 2015. Indeed, Misamis University is a home of quality education.
Announcement
Photo Gallery
Videos
---