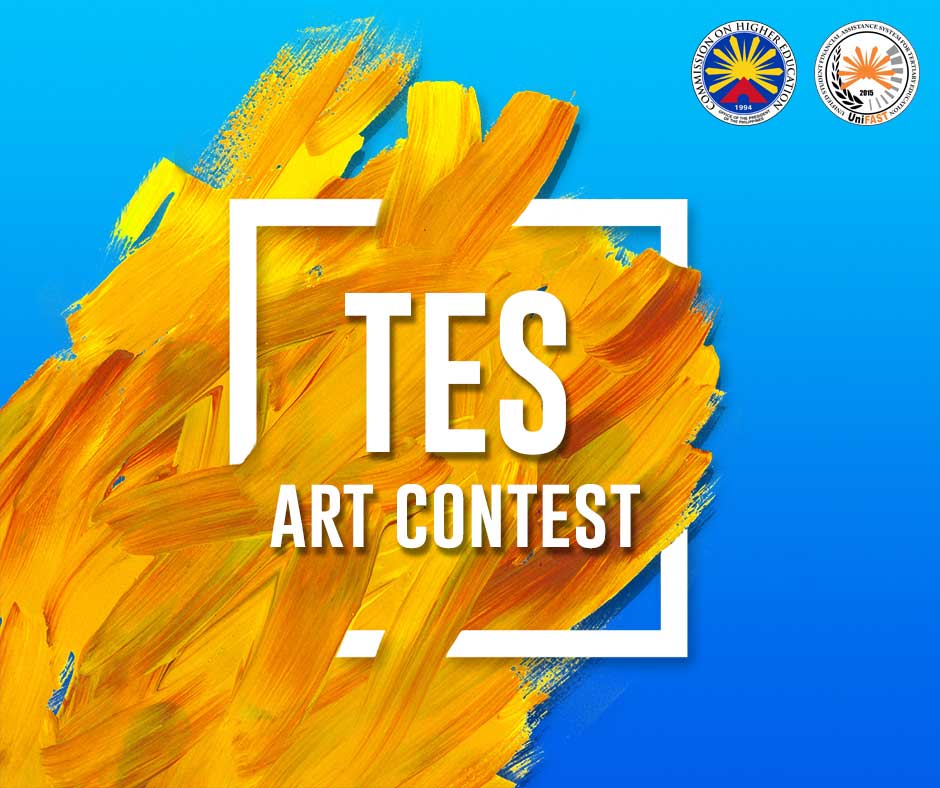 TES Art Contest
Get a chance to win a UniFAST Merchandise Kit from CHED Region 10 by joining the TES Art Contest. Here's what you need to know to join
Guidelines
Participant must be a verified TES Grantee
Participant must create an original piece of art
Participant must take a video timelapse of himself creating the art
The entries should not contain any foul language advertising or any brands or brand logos
Participant can only join one category and can submit only one entry
Participant must submit both the PNG copy of the finished artwork and the video timelapse
The PNG file should not exceed 25mb
The video timelapse should:

show the participant creating the art
show the artwork at the end of the video
should use only royalty-free background or instrumental music, or music without any vocal tracks
be saved in mp4
not exceed 3 minutes
be submitted in 480p and 780p qualities (1 copy each)

The PNG copy and 2 video copies shall be submitted to

marketing@mu.edu.ph

on or before May 11, 2021
The filenames should follow the format "MU-CompleteName-FileNumber" ex. MU-JuanCruz-1

Categories

Visual Art – paintings, drawings, sculptures, etc.
Graphic Art – digital art, design, patterns, desktop/phone wallpaper, etc.

Criteria
Overall design – 20%


The art has the "wow" factor, is eye catching and has good elements of design

Message – 40%


The theme of the CHED Anniversary should be showcased in the art

Creativity – 25%


The art is shows originality and imaginative skill

Editing – 15%


The video shows a clear view of the artwork and the face of the participant is clearly shown at the beginning of the video. The art should also be clearly shown in the timelapse.
Theme
"PADYAK!
Moving Forward, Claiming Victory for the Philippine Higher Education Pamantasan: Pandayan Tungo sa Kaunlaran"
Announcement
Photo Gallery
Videos
---