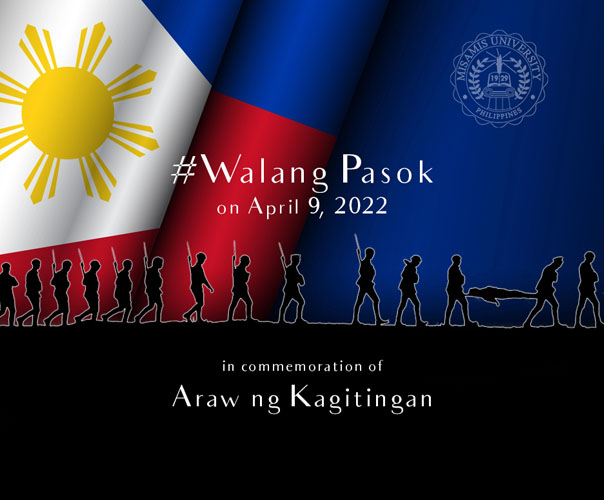 WalangPasok on April 09, 2022
Filipinos around the country celebrate Araw ng Kagitingan, or The Day of Valor, on April 09 every year. The holiday is observed in commemoration of the thousands of Filipino soldiers who fought during the second world war against the Japanese.
On April 09, 1942, Filipino and American prisoners of war were forced by Japanese troops to march over 100km from Mariveles, Bataan to San Fernando, Pampanga, under the scorching heat of the sun. They were given almost no food or water, and thousands of soldiers died on the way. This infamous "Death March" lasted until the end of April.
It's important to know our history so we can appreciate the freedom we have now and avoid repeating the parts that we regret.
Announcement
Photo Gallery
Videos
---