#EstudyanTIPS: Easy Exercises for Online Classes
Author: Margo - Office of PR and Marketing | February 17, 2021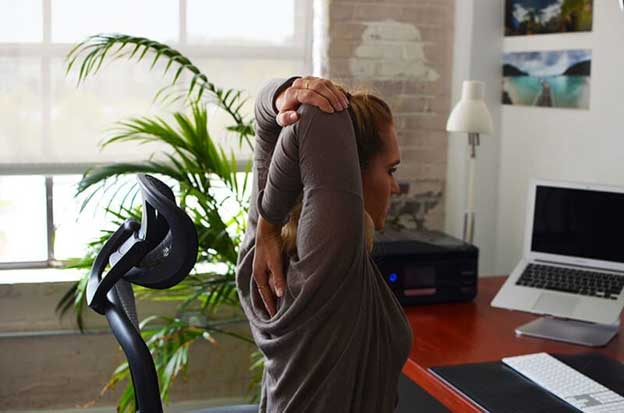 Sitting on your work desk doing modules and listening to online lectures can get pretty tiresome. But here's a couple of easy exercises that can help energize you in between your classes.
Stretching
Stretching relieves the pain from your back, neck and arms from sitting long hours. To stretch properly, make sure you slowly and gently get your muscle in the stretch position. Remember to stretch your shoulders, neck and back to relieve pressure from sitting long hours.
Arm Circles
This helps get your blood pumping and helps develop your shoulder muscles.
Sit straight on your chair and extend your arms sidewards, making them parallel to the floor. Then circle your arms in controlled motions. Do this for 3 times for 30 seconds each time.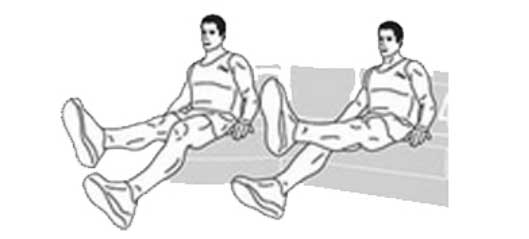 Seated Flutter Kicks
This tones your abs and also works your legs a little bit.
Sit straight on the edge of your chair and extend your legs. You can also use your hands for balance. While keeping the legs stiff, lift your right leg up about 6 inches. Put down the right leg while lifting the left leg. Keep doing this for 30 seconds per set. Do 3 sets.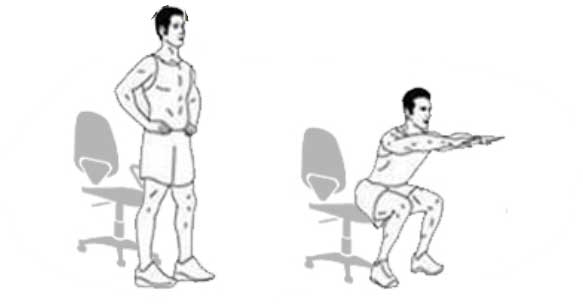 Chair Squats
This works your legs and butt and, like most cardio exercises, helps circulate the blood in your body.
Sit on the edge of your chair. Then stand up straight. Making sure your back stays straight and your chest upright, squat down until your butt touches your chair. Then stand back up. Do this at least 15 times per set for 3 sets.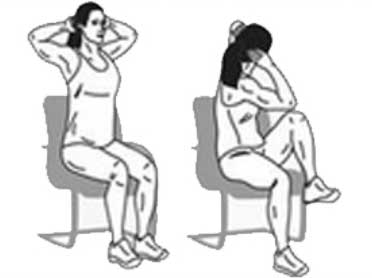 Seated Crunches
This tones your upper abs and obliques. This is also a bit difficult compared to the other exercises so it's alright if you don't get this the first time.
Sitting on the edge of your chair, put your hands behind your neck, elbows pointing sidewards. Lift up your left knee towards your chest while twisting your upper body to the left and crunching so your right elbow touches your knee. Go back to your first position and do the same but with your left elbow and right knee. Do this 10 times or as much as you can for 3 sets.
BROWSE MORE ESTUDYANTIPS

---

---
---

---

---