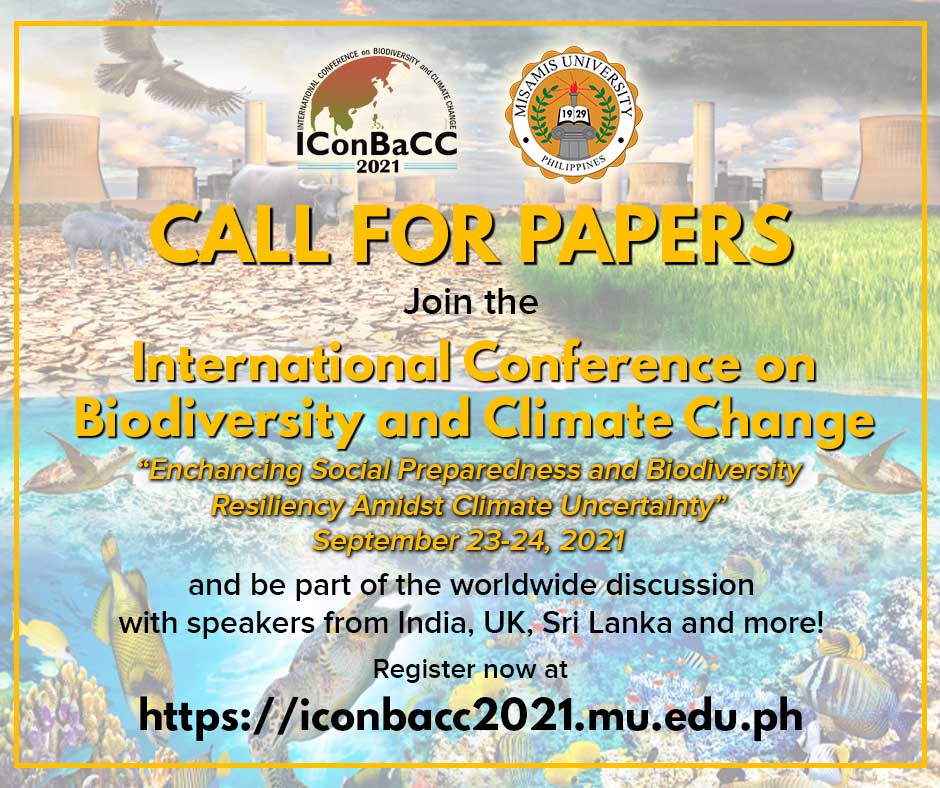 Announcement:
Call for Papers: IConBaCC 2021

June 22, 2021 3:00 P.M.
The Misamis University Philippines, in collaboration with Vellore Institute of Technology (VIT) University, Tamil Nadu, India and Kalinga Institute of Industrial Technology, Patia, Bhubaneswar, Odisha, India invites you to participate in the 2nd International Conference on Biodiversity and Climate Change 2021 (IConBaCC-2021) on September 23-24, 2021 Via Online Platform. This Research Conference is intended to carry on with our advocacy to provide an international platform for various stakeholders to meet and interact on global concerns like climate change despite the COVID 19 pandemic.
Visit the official IConBaCC website to learn more

https://iconbacc2021.mu.edu.ph/

---