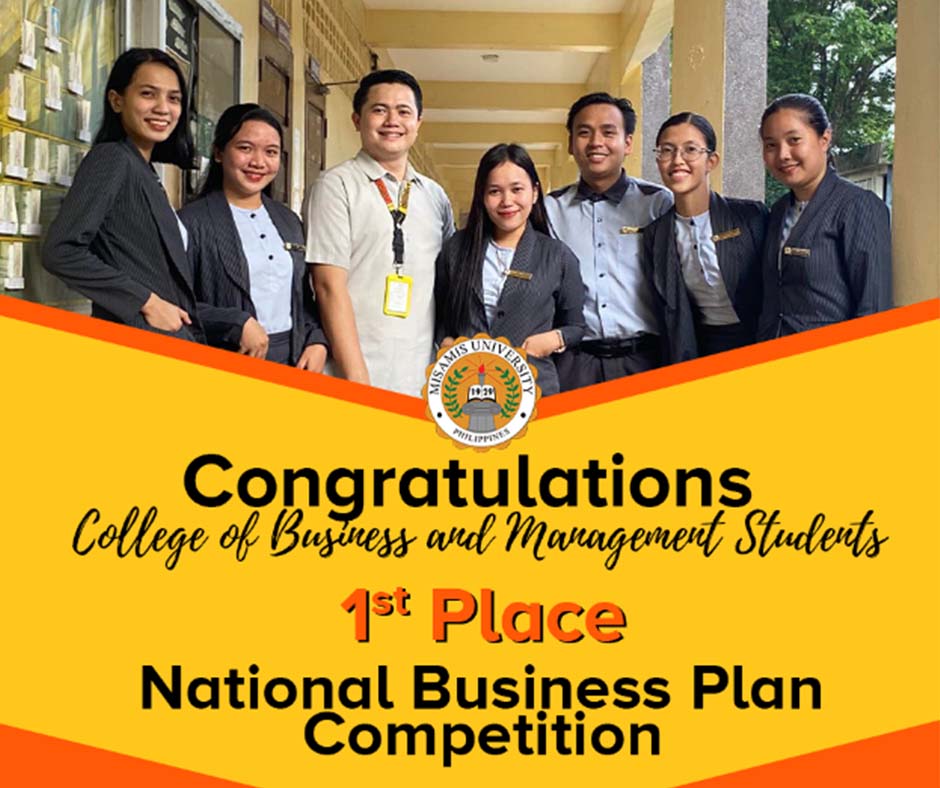 Misamis University College of Business and Management Students Win 1st Place in National Business Plan Competition

April 22, 2023 8:00 A.M.
Miamis University's College of Business and Management students have made the school proud once again by winning first place in the 2nd National Business Plan Competition held on March 24, 2023, via Zoom. The event was participated in by 25 teams from different colleges and universities nationwide, making this victory even more significant.
The two winning teams from Miamis University were Bahay Organik and Re-tyre-ment, who emerged as champions in the Technology and Non-Food Categories, respectively. The Bahay Organik team was composed of Kieth Dionson, Princess Mae Pacto, and Ellyn Grace Saberon, while the Re-tyre-ment team was composed of Jahara Lanzaderas, Kaye Mangubat, and Sheena Reyes.
Both teams were coached by Mr. Renzitelo Alf Carpio and Ms. Mary Mar Lahoylahoy. The Business Plan Competition aimed to teach young business students about entrepreneurship. Miamis University's victory in this competition is a testament to the quality of education and training that the College of Business and Management provides to its students. The dedication and hard work of the winning teams and their coaches have undoubtedly paid off, and we congratulate them on their well-deserved success.
Read more
---
News