#EstudyanTIPS: Tips to save data
Author: Margo - Office of PR and Marketing | October 20, 2020
1. Use WiFi whenever it is available. This keeps you from using up your data allocation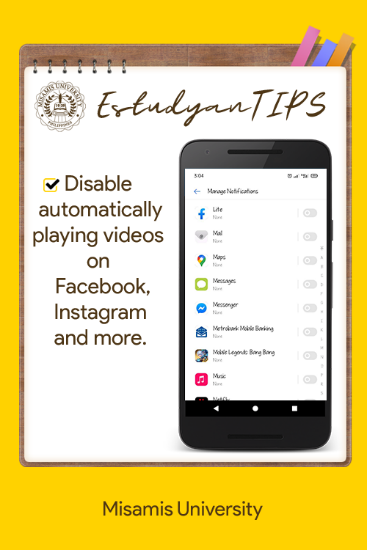 2. Disable automatically playing videos on Facebook, Instagram and more. These consume more data than you think!
3. Uninstall apps that you don't usually use. Some apps consume data without you realizing it, especially the ones with ads. It's better to uninstall apps you don't frequent to save data.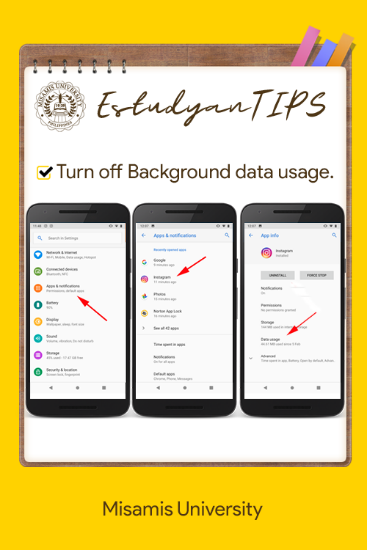 4. Turn off Background data usage to avoid using up data without you knowing it.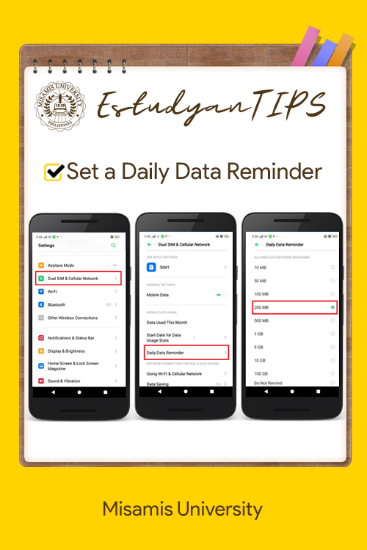 5. Set daily Data Reminder so you know if you are close to your daily mobile data limit.
If you follow all these tips, you should be able to save mobile data


#EstudyanTIPS: How to stop your phone from overheating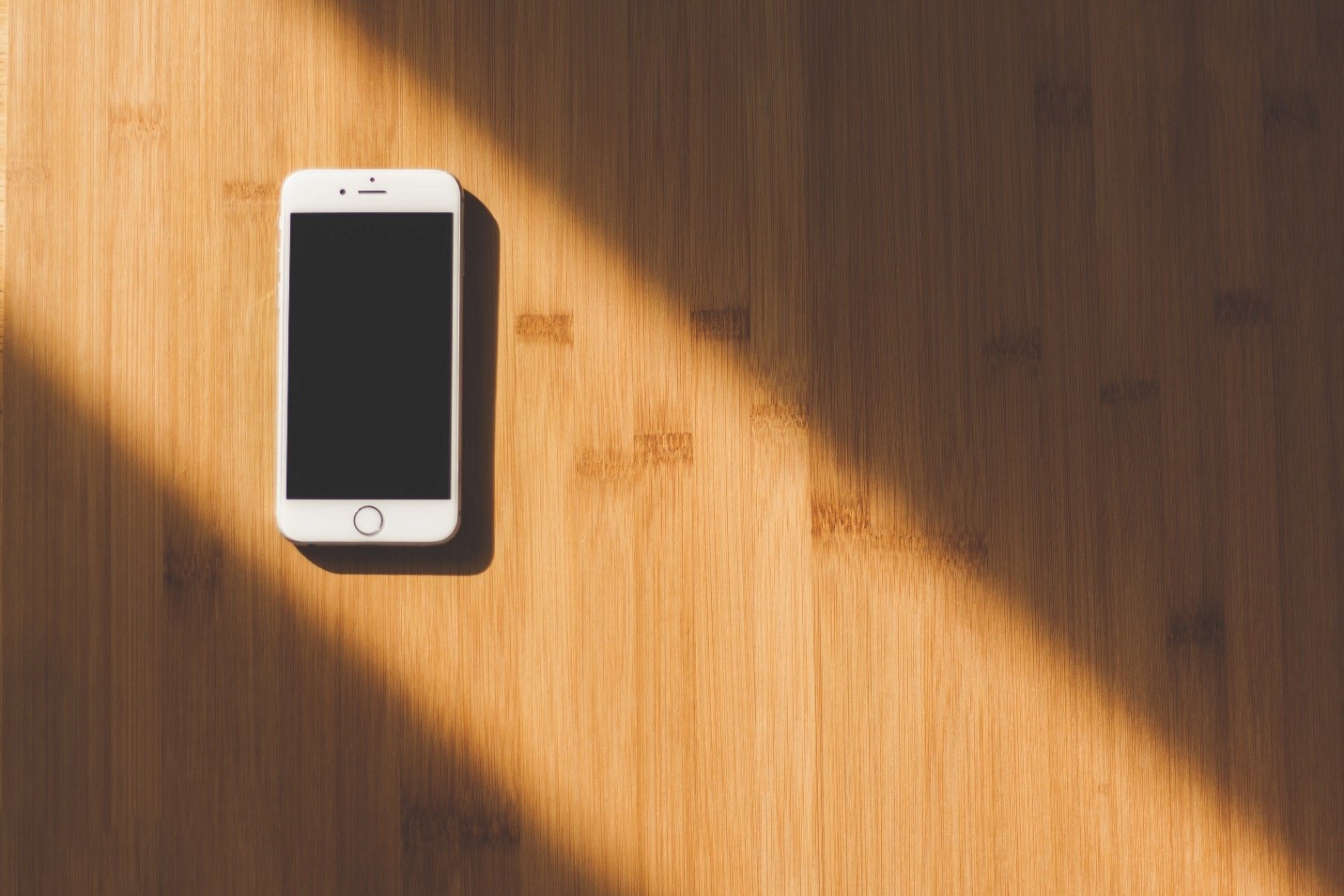 1. Avoid direct sunlight on your phone. The easiest way to prevent overheating is to keep your phone out of the sun. Your phone catches light and heat from the sun and retains it, making it hotter the longer it remains in the sunlight.
2. Avoid turning your screen brightness up. Similar to running background apps, turning your brightness up will force your battery to work harder and create more heat.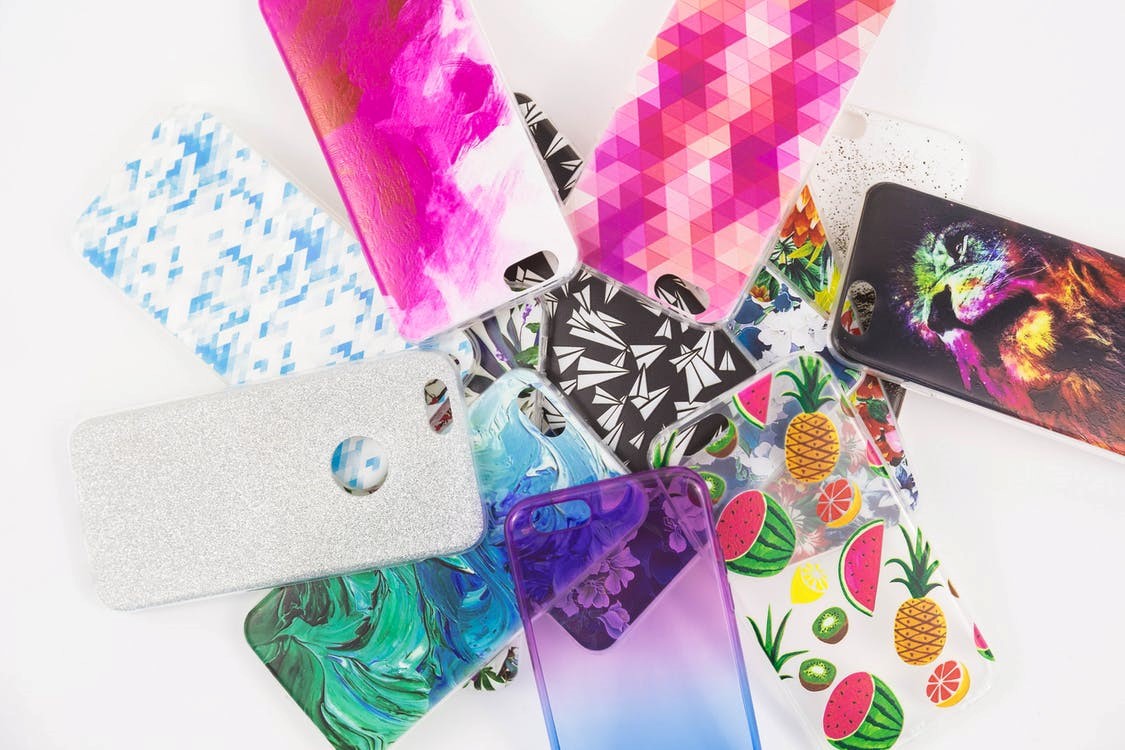 3. Take your case off. If your phone is overheating, your case isn't helping. Taking the case off will allow the phone's heat vents to do their job fully without being blocked, allowing your phone to cool down quicker.
BROWSE MORE ESTUDYANTIPS

---

---
---

---

---